Enjoy Weekend Brunch in Downtown
Monday, August 17, 2020
Spend your weekend enjoying brunch in and around Downtown while supporting local restaurants.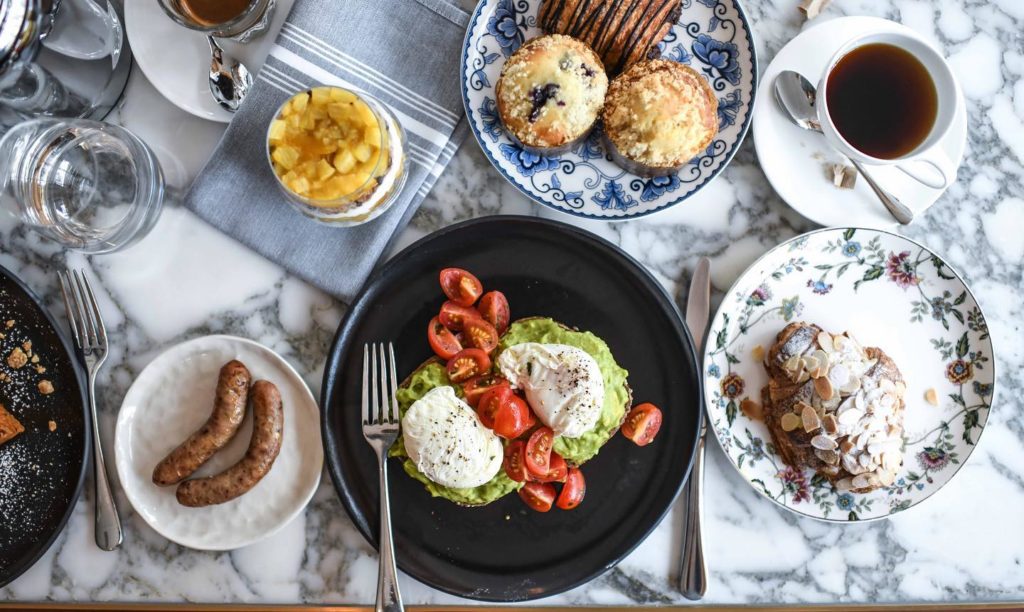 Find delicious brunch options at the recently-reopened fl.2 at the Fairmont, a favorite in the neighborhood. In the mood for everything waffles? Waffles InCaffeinated on Fifth Avenue has every type of waffle combination imaginable, along with a collection of other options.
Plus, The Speckled Egg is back in the Union Trust Building, bringing their popular breakfast, coffee, lunch, and cocktail options to the neighborhood Wednesdays through Sundays.
In the Cultural District, find unique and innovative dishes along with cocktails to-go at The Warren. And, The Standard Market & Pint House on Penn Avenue has recently reopened. Over in Market Square, check out City Works or The Yard for delicious food paired with outdoor seating in the heart of the city. You can check out the full list of restaurants and stores currently open here.
While in Market Square, enjoy free, socially-distanced yoga classes with Yoga in the Square every Sunday from 10:00 – 11:00 a.m. Very limited walk-up space is available, but you can pre-register in advance each week to secure your spot.