Explore the Neighborhood with Downtown Tours
Monday, July 20, 2020
Rediscover Downtown and explore its unique history and architecture with various Pittsburgh tours! Whether you like to walk, bike or ride there are multiple tours that take you in and around the heart of Downtown.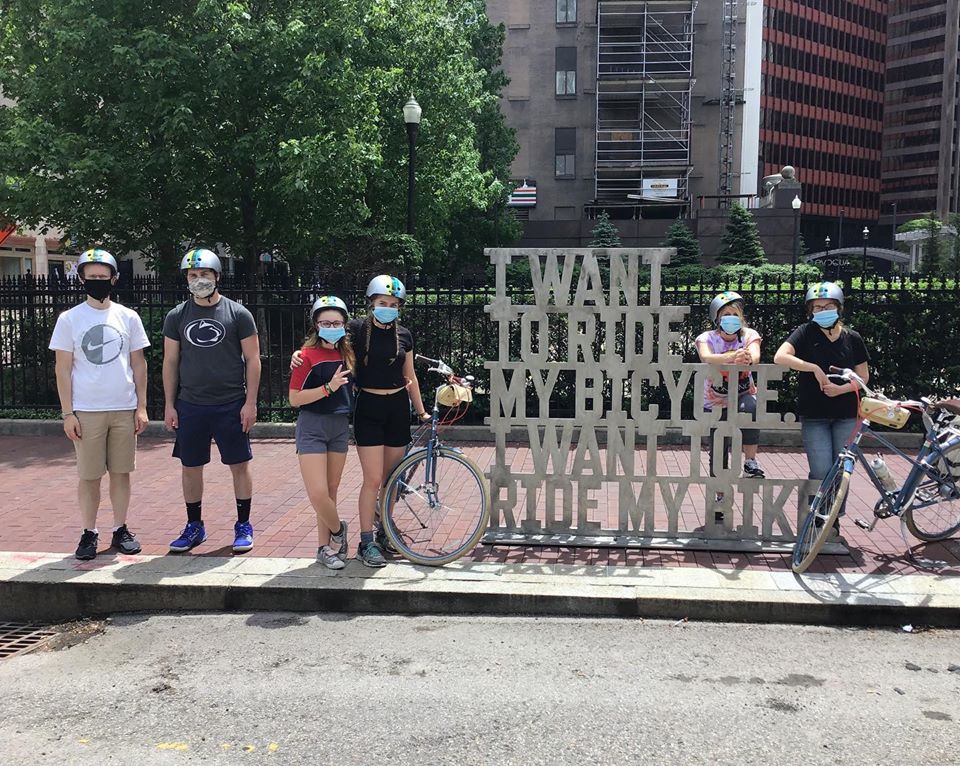 Best of the Burgh Tour | Tour Times: Daily at 11:00 a.m

Explore Downtown's must-see cultural and historical landmarks and iconic buildings with the Best of the Burgh Walking Tour. Discover beautiful squares and fascinating pieces of public art, along with some of Downtown's hidden gems.

Black and Gold Sunset Tour | Tour Times: Tuesday and Thursday at 6:00 p.m.

Tour the Golden Triangle during golden hour with the Black and Gold Sunset Tour. Watch the sun go down, and take some unforgettable photos while learning about the Steel City's Downtown art, architecture, and history.
Beauty of the Burgh | Tour Times: Daily at 10:00 a.m.

Cruise through the streets of the Financial, Cultural District, and more on this Beauty of the Burgh Bike Tour. Learn about the history of Pittsburgh while exploring city square, buildings, and public art.

Bridges in the Burgh | Tour Times: On select Sundays

Love the beautiful bridges of Pittsburgh? Ride over four bridges and learn fun facts about them and their surrounding neighborhoods. Cycle along the river trails, past fascinating landmarks, around Downtown.
Downtown Pittsburgh Segway Tour | Tour Times: On select days

On this five-mile Segway journey, see historic architecture while gliding through welcoming parks and plazas. Hear stories as you glide around fountains and waterfalls, crossing three of our bridges and the iconic Point State Park.

Golden Triangle Tour | Tour Times: On select days

This scenic Segway tour glides across the Smithfield Street Bridge and along the Monongahela River to Point State Park. From there, make your way through the iconic Market Square and pass through the marvelous architecture of PPG Plaza.