Market Square Farmers Markets Returns with New Temporary Day, Location
Friday, May 8, 2020
The Market Street Farmers Market – now in its 16th season – will be temporarily moving to a new location near the Convention Center to facilitate increased social distancing and pedestrian access while providing access to locally-grown produce and goods.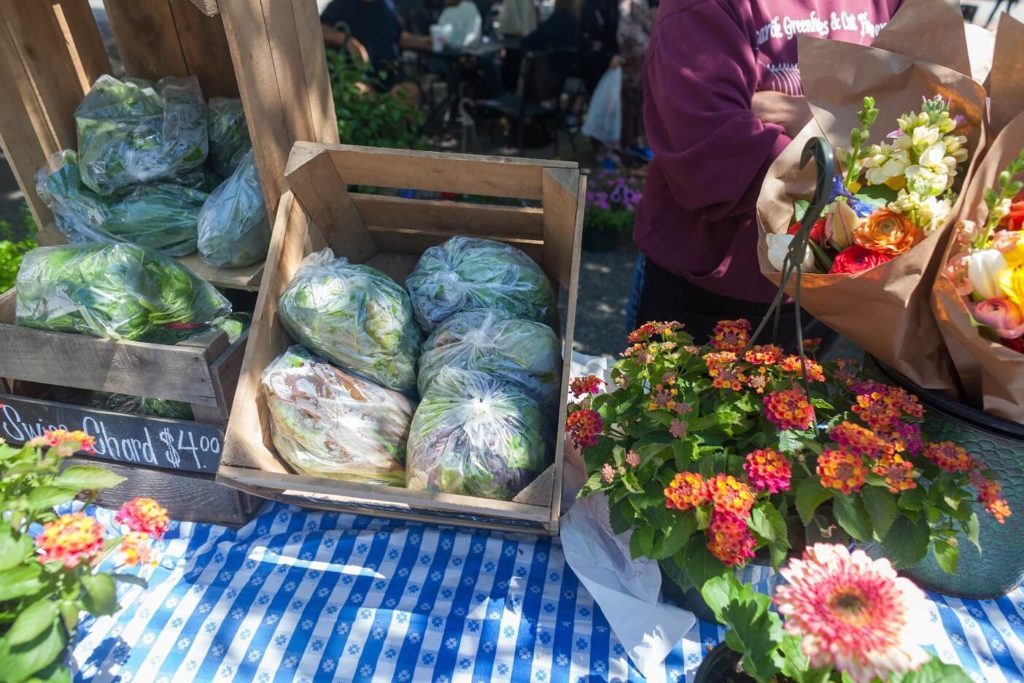 Opening on Sunday, May 17, the 11th Street Farmers Market will also temporarily take place on Sundays from 9:00 a.m. – 1:00 p.m. Customers can continue to shop regionally-grown produce, organic products, and small-batch foods from approximately 20 vendors each week. Admission to the market is free, with limited free parking also being made available thanks to the support of The Buncher Company and Alco Parking.
Traditional Thursday Market Square Farmers Markets may return later in the season, as conditions allow.
On Sunday, May 17, the Western Pennsylvania Conservancy in partnership with the Pittsburgh Redbud Project will also continue its annual tradition of giving away thousands of reclaimed daffodil bulbs and redbud saplings on a first-come, first-served basis as long as supplies last.
Safety precautions developed in coordination with the Allegheny County Health Department will be implemented.