How to Stay Safe & Support Downtown's Small Businesses
Monday, March 16, 2020
The health and safety of the Downtown Pittsburgh community is a priority to everyone at the Pittsburgh Downtown Partnership. We are continually monitoring recommendations and updates from government officials surrounding the COVID-19 outbreak, and we will inform our stakeholders of any status changes. The primary objective is that we all take appropriate personal steps to limit the spread of COVID-19 and ensure our entire community remains healthy.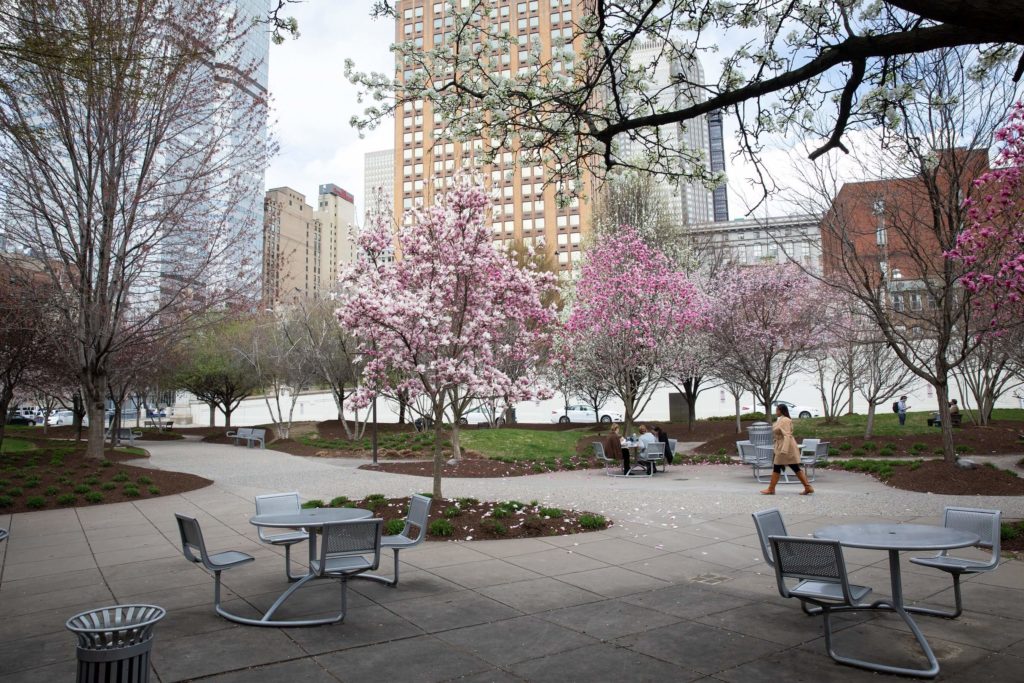 The Allegheny County Health Department's website gathers very useful information to keep the public knowledgeable and updated. Of course, please stay safe and practice good social distancing and all recommended hygiene practices.
Supporting Your Community
As we all make adjustments to scheduled events, realign our working arrangements, and rethink travel plans, we encourage you to continue to support your favorite small businesses even if you cannot visit them physically.
Call to see if your favorite restaurant is offering takeout or delivery, and tip the same amount as you would dining in.

You can buy gift cards online for many local restaurants, too.

Shop online or via phone. Many Downtown retailers have online shopping available, and our local and independent shops will help you get what you need via phone or other methods, if necessary.

Purchase custom or corporate gifts from retailers who can handle orders over the phone or online.

If you typically order wholesale products with local retailers later in the year, place your orders now.

If you do not need anything specific at the moment but still want to support local, buy gift cards or certificates to spend later in our various storefront businesses.

Share this information so others know how to help.
You can view a list of retailers, fitness centers, and small businesses that are offering everything from online shopping to free virtual physical training. And, check out a list of Downtown restaurants offering takeout or delivery.
Please make it a priority to take all health and safety precautions you can to protect yourself and others in our community. Downtown Pittsburgh depends on community support to thrive and our small businesses are a vital component of our economy year-round. We want to ensure their continued success while maintaining all appropriate public health safety measures.
For questions, send us an email.
You can view a complete list of Downtown Pittsburgh businesses and restaurants here.