Out and About: Little Shop of Horrors
Monday, February 3, 2020
"Feed me, Seymour!" It's been a while since I've seen Little Shop of Horrors live on stage, but Pittsburgh Public Theater's production reminded me just what makes this quirky sci-fi comedy so much fun.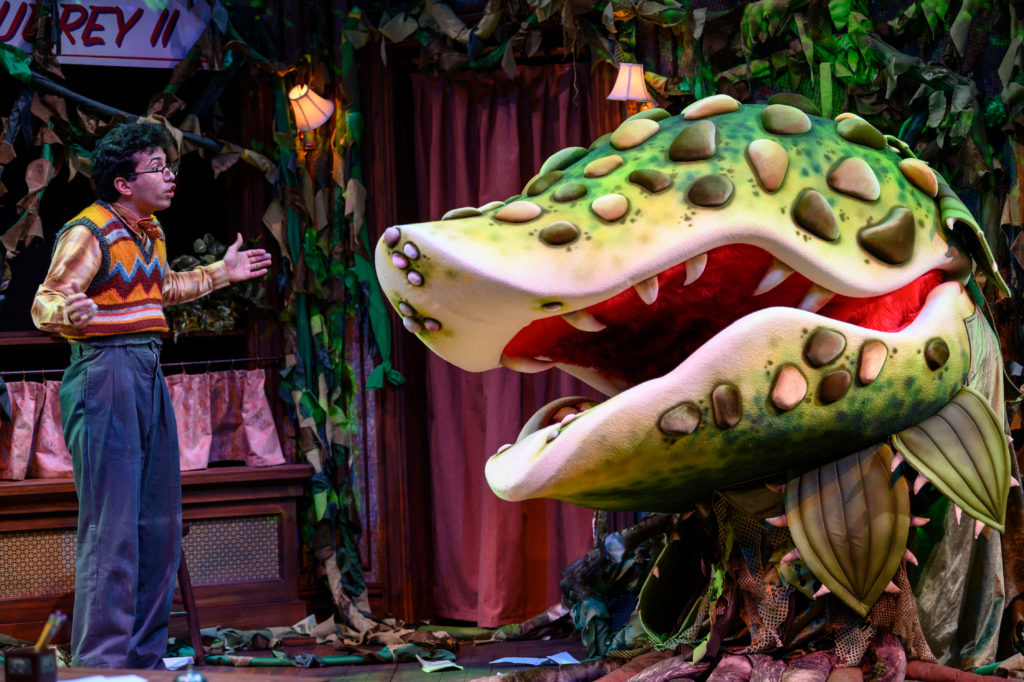 Set in a run-down floral shop, clerk Seymour is growing an odd horticultural find. Turns out that water is not enough; it takes warm bodies to keep the bloodthirsty flower fed. The cast, led by Philippe Arroyo, Lauren Marcus, Marc Moritz, Monteze Freeland, and Patrick Cannon, all bring an energy to the stage that had the audience clapping and dancing along in their seats. 
Additionally, look for Melessie Clark, Tavia Riveé, and Abigail Stephenson to steal the show from the beginning with their tremendous vocal performances and comedic timing. Beautiful set design, quick choreography, and plenty of laugh-out-loud moments round out this can't-miss performance. 
Little Shop of Horrors is now playing at the Pittsburgh Public Theater through February 23. Buy tickets.
By Colten Gill, PDP Marketing & Communications Manager