Featured,
Small Business Spotlight
Small Business Spotlight: Fresh Nostalgia
Thursday, January 16, 2020
What began as a single fashion truck in York, PA grew into a popular, vintage-inspired fashion boutique in the heart of Downtown known as Fresh Nostalgia. Located at 33 Graeme Street in Market Square right across from Nicholas Coffee Co., Fresh Nostalgia opened its doors in September 2019 as a vintage boutique catering to creative professionals in the Pittsburgh area and beyond.
Owner and fashionista Beth Buenaventura hand curates all styles and provides a unique selection that can't be found online or in department stores. Fresh Nostalgia offers a wide arrange of clothing items, accessories, handbags, and more.
Learn More with Founder and Owner Beth Buenaventura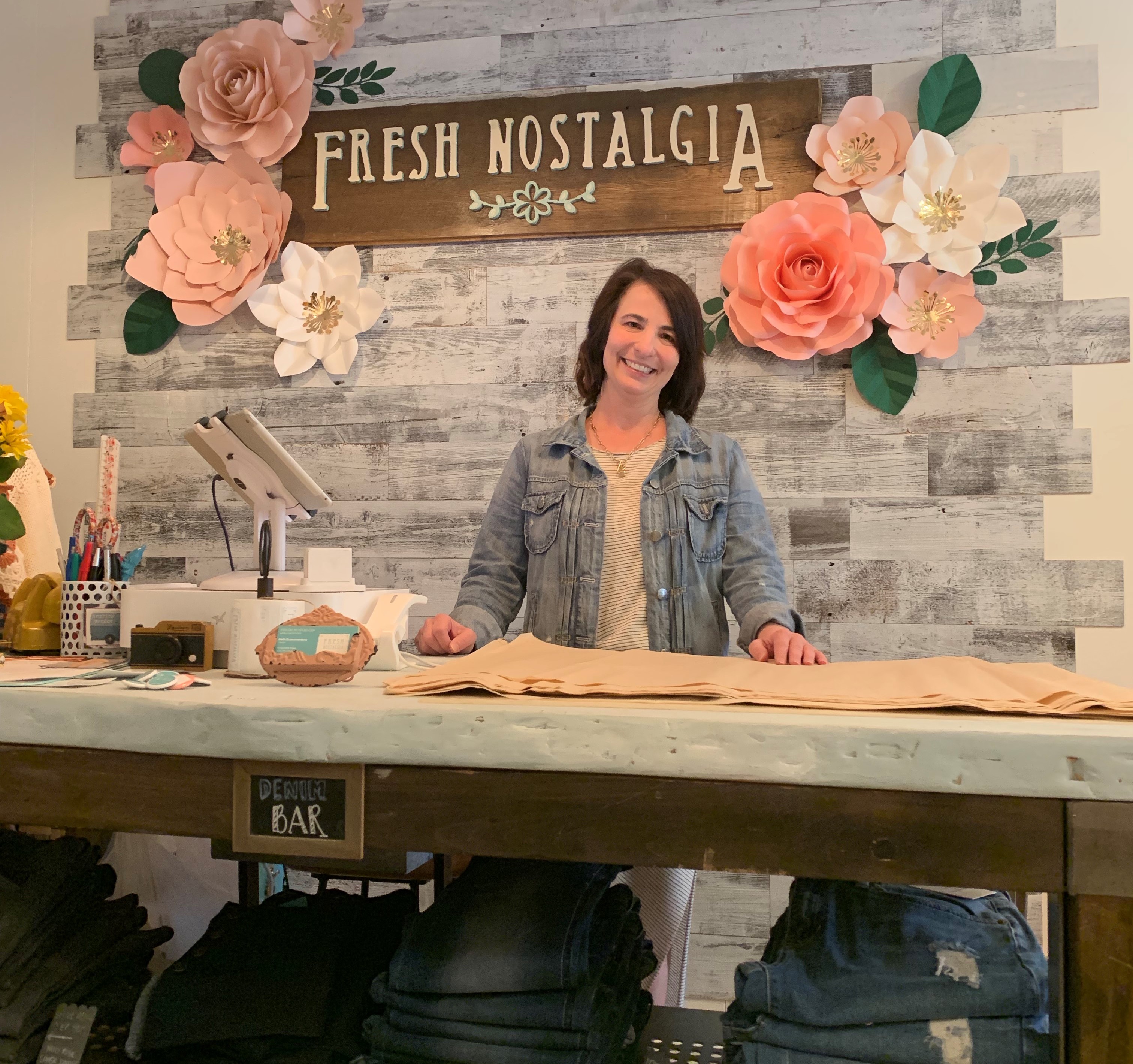 Beth Buenaventura has always had a love for fashion. Even from a young age, Beth has always had a passion for clothes, shoes, handbags, and everything in-between. A graduate from the University of Pittsburgh, Beth decided to take her love and passion for fashion and opened Fresh Nostalgia as a mobile boutique, before opening up her first brick and mortar shop located in the heart of Downtown.
What inspired you to open Fresh Nostalgia?
From a very early age, it was important for me to feel good in the clothes that I was wearing. I was more confident, energized, and alive when I loved my outfit. In my teen years, I never thought to translate that into a career, so I ended up at the University of Pittsburgh and graduated with a degree in Clinical Dietetics and Nutrition. While I had some amazing experiences in that field, it still didn't feed the creativity inside of me. Once I realized where my true passion was, it was an easy decision to build Fresh Nostalgia.
What makes Fresh Nostalgia unique?
All of the items in the shop are hand-curated by me and reflect my style. However, I always encourage clients to create a style of their own by mixing and matching pieces from my shop with pieces from their closet at home. I try to stock the shop with unique finds that cannot be found just anywhere and will make our customers feel awesome in their clothing, the way every woman should feel!
Why Downtown Pittsburgh?
After living away from Pittsburgh for 14 years, Pittsburgh feels like a whole new city to me! I am very energized by the growth it has seen, and I love the vibrancy of Downtown.
What are your top three favorite places to visit in Downtown Pittsburgh?
The Andy Warhol Museum, love, Pittsburgh, and La Gourmandine.
What advice would you give to people visiting Pittsburgh for the first time?
Make sure you have enough time to see all those hidden spots that make Pittsburgh a great place to visit!
What is your favorite part about being a PDP member?
I love the sense of community within the members and appreciate the support that the PDP provides to help grow small businesses within Downtown.
---
Fresh Nostalgia is at 33 Graeme Street in Downtown in Market Square and is open Tuesday through Friday from 11:00 a.m. – 6:00 p.m. and Saturday from 11:00 a.m. – 4:00 p.m.
For more information about Fresh Nostalgia, check out their Facebook page and follow them on Instagram.
---
Downtown Small Business Spotlight
Have a small business that you want to see highlighted? Send us an email at pdp@downtownpittsburgh.com, and they could be featured as our next Small Business Spotlight.