Featured,
Small Business Spotlight
Small Business Spotlight: Boutique La Passerelle
Thursday, November 21, 2019
Did you know that two-thirds of businesses in Downtown are privately owned and operated? With Small Business Saturday right around the corner, there's no better way to support your community than shopping locally this holiday season.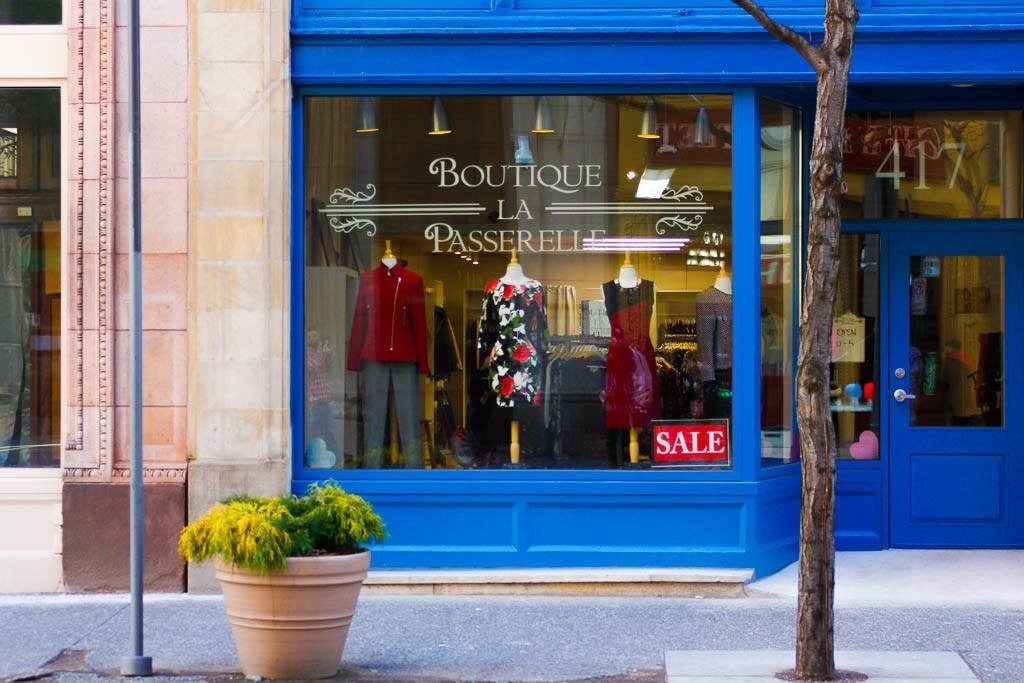 Boutique La Passerelle (BLP) opened its doors on Wood Street in 2010 by Cidalia Duarte. Cidalia was an immigrant from Portugal and wanted to share European fashion, that couldn't be found anywhere else in the U.S., with Pittsburgh.
In 2013, BLP was sold to current owner Adele Morelli. Adele continues Cidalia Duarte's tradition of sharing European clothing with the 'Burgh by traveling and importing unique and exclusive pieces of women's clothing and shoes from Portugal, Spain, Italy, and France.
Interview with current owner Adele Morelli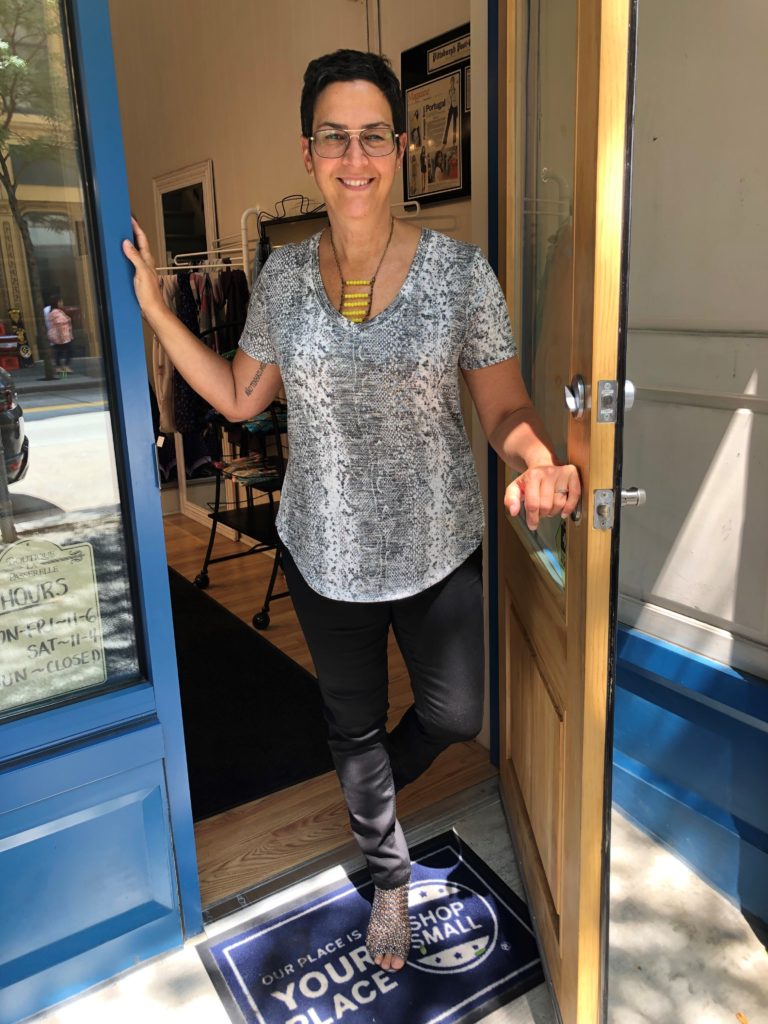 How is your business unique?
I import clothing and shoes from Europe that you won't find anywhere else in the U.S. and can't buy online. Plus, I only buy one of each size, so you won't see yourself coming and going.
What inspired you to begin your business?
When I found out Cidalia was selling the boutique, I jumped from my job in Corporate America and into the world of small business ownership. Being a frequent shopper at BLP, I knew she was onto something and didn't want it to go away. As a Pittsburgh native and Downtown resident, I am vested in the vibrancy of my neighborhood and appreciate the value locally-owned small businesses bring to it. I want BLP to be part of that vibrancy and provide an experience and merchandise you won't find anywhere else in the 'Burgh.
Why did you choose Downtown Pittsburgh as the home for your business?
After scouting the retail territory in Shadyside, Sewickley, and the South Side, Cidalia Duarte chose Wood Street In 2010 because of the good foot traffic from nearby businesses and universities. She also felt the relocation of Larrimor's and Heinz Healy to lower Fifth Avenue would attract other quality stores.
What are your top three favorite places to visit in Downtown Pittsburgh?
Gasoline Street Coffee, love, Pittsburgh, and Steel City.
What advice would you give to people visiting Pittsburgh for the first time?
Visit our locally-owned small businesses and talk to the owners about their favorite things to do in the 'Burgh.
What is your favorite part about being a PDP member?
The bi-monthly membership events!
---
Boutique La Passerelle is located at 417 Wood Street, Pittsburgh 15222. Hours are Monday through Friday 11:00 a.m. – 6:00 p.m. and Saturday 11:00 a.m. – 4:00 p.m.
Have a small business that you want to see highlighted? Send us an email at pdp@downtownpittsburgh.com, and they could be featured as our next Small Business Spotlight.