Market Square to Transform into World Square to Celebrate International and Immigrant Communities in Pittsburgh
Thursday, August 29, 2019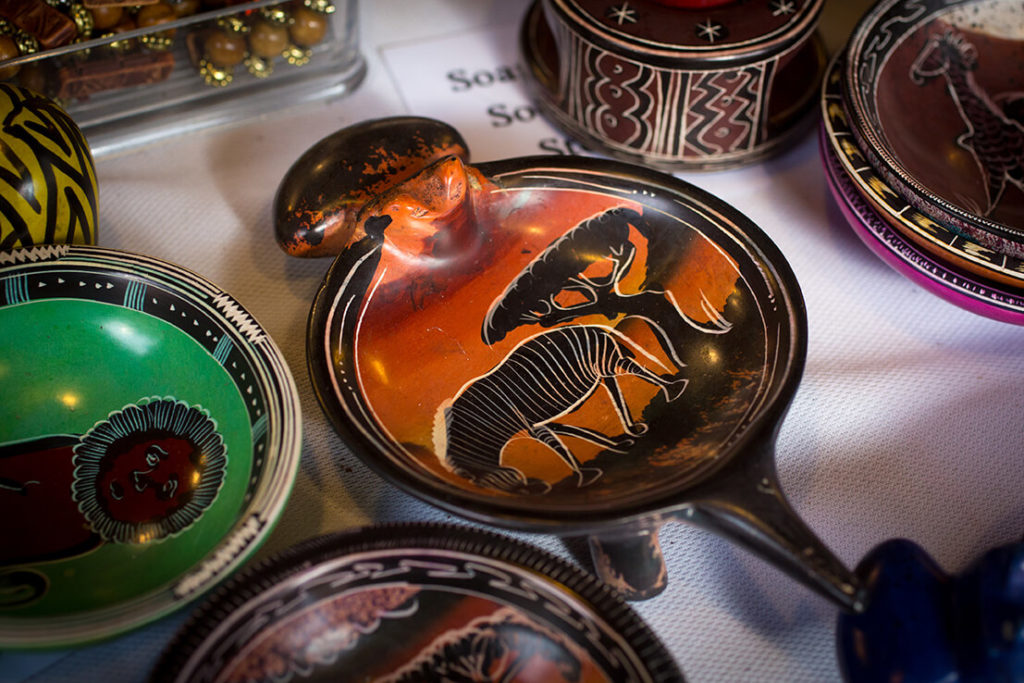 Across three Friday Evenings in September, Market Square will be alive with sights, sounds, and tastes of the international and immigrant communities of the greater Pittsburgh Area! "World Square – Welcoming All of Pittsburgh's neighbors," is a free celebration with a global outlook and a showcase for international and newcomer communities within the region. Visitors will find vendors of handcrafted items, prepared foods, live entertainment, and more. World Square aims to help build connections between communities through an entertaining and immersive experience that highlights the diversity of the various communities that call Pittsburgh home.
Welcoming Pittsburgh, the initiative from the Office of Mayor William Peduto focused on support and integration of Pittsburgh's immigrant and refugee communities, and the Pittsburgh Downtown Partnership, 4759came together to pilot the World Square Event. Through a wide collaboration of community partners and vendors, World Square is designed to be a highly visible platform to celebrate, promote, and welcome Pittsburgh's international communities. Similar in style and scope to PDP's Night Market program, these festivals are intended to cultivate a spirit of inclusivity and provide exposure in the heart of Downtown Pittsburgh. World Square aims to create an environment that welcomes international communities Downtown, provide a platform for vendors from international communities, and provide an opportunity for the large number of people who visit downtown to learn about, experience, and build connections with the diverse cultures and communities that help bring vibrancy to Pittsburgh and the surrounding region.
"The city of Pittsburgh is pleased to be a partner in presenting this opportunity to celebrate the rich immigrant culture that continues to shape our city," said Mayor William Peduto. "We look forward to these three Friday evenings of celebration and recognition of some of our newest neighbors."
A sampling of vendors includes:
Alquisiras Paletria – small-batch popsicles and ice cream
Authentically African by Moa – featuring West African fashion and accessories
Bae Bae's Kitchen – serving Korean Food
Cilantro & Ajo – serving Venezuelan cuisine
Costa Ricart – selling handmade crafts from reused materials
Flatboat Fair Traders – Fair Trade items from Nicaragua and Costa Rica
Salsa Aguilar – small-batch gourmet salsas
Pop Up in Pittsburgh – Vietnamese 3d paper greeting cards
Entertainment will vary each of the three evenings and additional entertainers are expected to be added to each evening; full details for each night will be available on the event website. Features include:
September 6 – DJ Simi, Kenia Ashby – a Brazilian Jazz Singer, Naina Kathak – performing traditional Indian dance, Balkan Babes – a Balkan Roma Band, Jmiirye – a Nigerian singer, and Appalasia – performing Appalachian – Chinese Folk
September 13 – DJ Simi, Geña y Peña – performing Latin American and Caribbean music, Jemiriye – a Nigerian Singer, Noel Quintana & The Latin Crew – performing music from Latin America, Naina Kathak – performing Bhutanese music, and Los Sabrosos – a Latin dance company
September 27 – Global Beats DJ, Hugo Cruz & the Caminos – performing Afro-Cuban jazz, Pittsburgh Samba + Timbeleza – Samba Dancers with a live band, Purple Lotus Guzheng – Traditional Chinese harpists, and Los Sabrosos – a Latin dance company
According to Jeremy Waldrup, president and CEO of the Pittsburgh Downtown Partnership, "World Square is an exciting opportunity to create a global marketplace and celebration, in the heart of Downtown. Providing Pittsburgh's newest residents with an opportunity to share their culture, art, and more with the entire city will make for three vibrant, fun-filled evenings."
Visit WorldSquarePGH.com for more information.