Your Guide to Downtown's Coffee Shops
Monday, July 8, 2019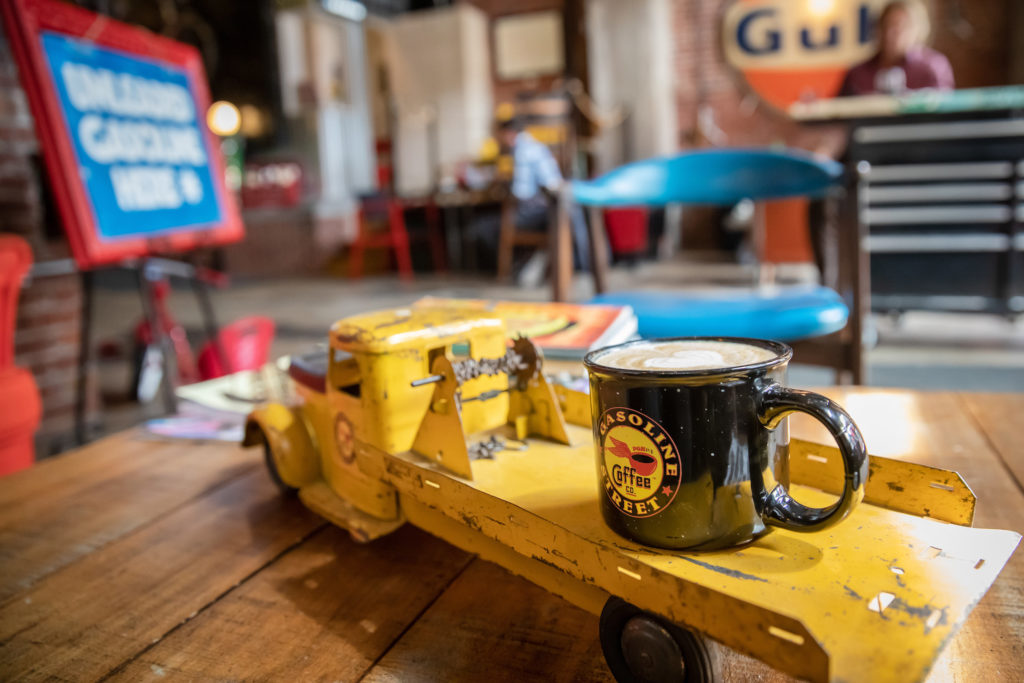 There's no better way to start your morning than with a hot (or iced) cup of coffee. Luckily for all of you coffee lovers, Downtown has multiple coffee shops for you to choose from. While Starbucks and Dunkin' are around, don't miss the many local coffee shops that are worth exploring.
First on our list of Downtown coffee shops is Gasoline Street Coffee Company. Located at 643 First Avenue just steps from the First Avenue light rail stop, Gasoline Street Coffee Company is an independent family-owned coffee shop with tasty drinks and a unique aesthetic. They specialize in roasted coffee, and have three signature drinks: the Turbo Diesel, Pour Over Petro, and the Chai Charger.
21st Street Coffee and Tea is an independent coffee bar located at 225 Fifth Avenue hidden away in between Larrimor's and PNC. Their Café Americano is a fan favorite.
 
Tucked away in the historic Firstside District of Downtown is Fort Pitt Coffee. Located at 1 Market Street, Fort Pitt Coffee offers a wide selection of coffees and teas, along with delicious baked goods.
Last, but not least, is Pittsburgh's very own Crazy Mocha. Started in Pittsburgh and now growing nationally, Crazy Mocha has many locations all over Pittsburgh. Crazy Mocha offers a vast selection of coffees that include hot, blended, and iced drinks.
Other coffee shops Downtown to try: Fifth Avenue Beanery, Redhawk Coffee (located inside PG&H), Commonplace Coffee, De Fer Coffee and Tea, Gloria Jean's Coffees, the new La Prima Espresso location on the first floor of the AC Hotel, and the historic Nicholas Coffee Co. in Market Square.
For more information on dining in Downtown Pittsburgh, click here for a full list of restaurants.