The Dollar Bank Three Rivers Arts Festival Returns!
Tuesday, June 4, 2019
The Dollar Bank Three Rivers Arts Festival is back for its 60thanniversary to bring you 10 jammed-packed days dedicated to celebrating the arts. Presented by the Pittsburgh Cultural Trust, the festival will take place June 7-16, from 12:00 p.m. – 8:00 p.m. at Point State Park, Gateway Plaza, and the Cultural District in Downtown.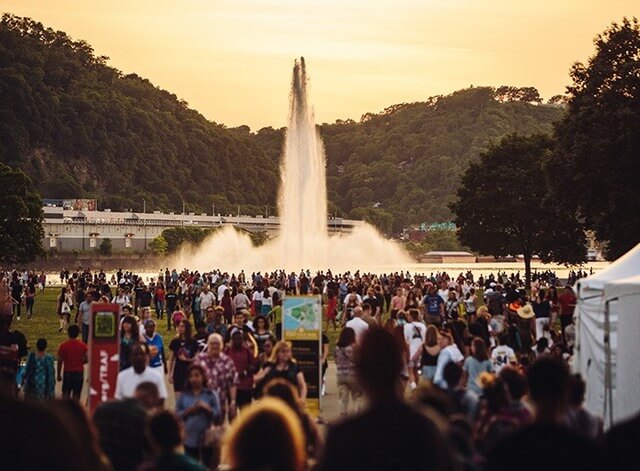 As one of the largest and most-celebrated free art festivals in the world, there are plenty of activities to explore such as free music, theater, dance, gallery exhibitions, creative activities, food, a visual artist market, and more.
Music lovers should be on the watch for India.Arie, GRAMMY Award-winning, singer/songwriter who is meshing soul, folk, pop, R&B, and hip hop as one of the most empowering artists in music history. See more planned music.
Dance and theater enthusiasts need to witness Origami, a jaw-dropping, monumental, 40-foot shapeshifting shipping container, and a gravity-defying dancer, inspired by the Japanese art of paper folding. See more performance art.
Live entertainment and performance will be available every day of the festival, along with food, artist markets, and more. For more information and scheduled events check the Dollar Bank Three Rivers Arts Festival website.