Magic is in the air at Liberty Magic
Thursday, May 23, 2019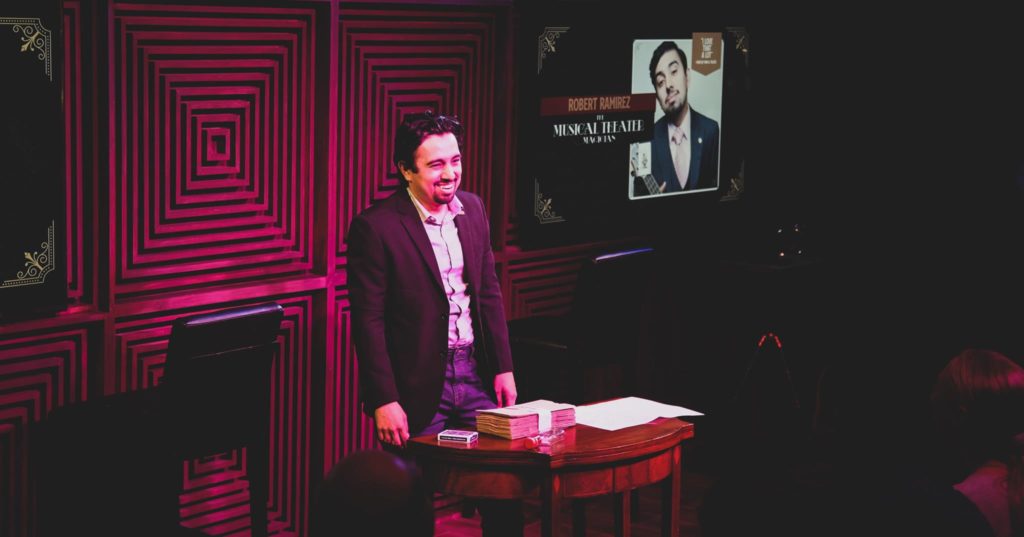 In 1916, Harry Houdini mesmerized Pittsburgh crowds with his logic-defying tricks. Now, located at 811 Liberty Avenue, on the same block Houdini performed, Liberty Magic invites everyone to witness the art of sleight of hand and prestidigitation.
Since opening in February, Liberty Magic has hosted months of sold-out performances.
With less than 70 seats, Liberty Magic offers an intimate, one-of-a-kind experience that is easy to access and hard to forget.
The Experience/What to Expect
Upon walking into the magic speakeasy expect to be greeted by a resident magician who will warm you up for the show with mind-blowing card tricks. You'll then head into an intimate theater where you will experience magic up close and personal.
In most shows, there's ample opportunity to volunteer and be a part of the magic. And, the theater is BYOB to enjoy during the show. You can expect to leave the show amazed at what you've witnessed and curious as to how they accomplished it.
Meet Some of the Performers
With six new performers being added to the 2019-2020 season, there are plenty of magical performances to choose from. Each magician brings their own unique show, ensuring each visit is something different for audience members to experience.
On stage now through June 23
You may have seen Liberty Magic's current resident magician as the host of Discovery Channel's Breaking Magic, Syfy's Wizard Wars, Penn & Teller's Fool Us or as regular on the CW's Masters of Illusion. Now, all the way from England, you can catch her for an intimate and up close performance full of magic, theater, and comedy. From her live game of illusion "Touch Me, Touch Me, Touch Me in the Box" to mind reading, the show offers a unique and exciting experience.
Previously a full time actor as well as a musician who can play the saxophone and piano, Billy hopes to have audiences walk away having had a great evening. Billy stated that when people come ready, performing doesn't even feel like work to her.
Billy Kidd will be performing at Liberty Magic until June 23. More information about her show and tickets can be found on the Pittsburgh Cultural Trust's website.
Robert Ramirez
Arriving November 27
Robert Ramirez can do it all. From tap dancing, playing the piano, and singing while playing the ukulele, Ramirez's one-man variety magic show is unlike anything seen before. Ramirez is bringing back magic tricks that have long since been forgotten and is adding his own personal twist in order to wow the audience with something that they have never seen before.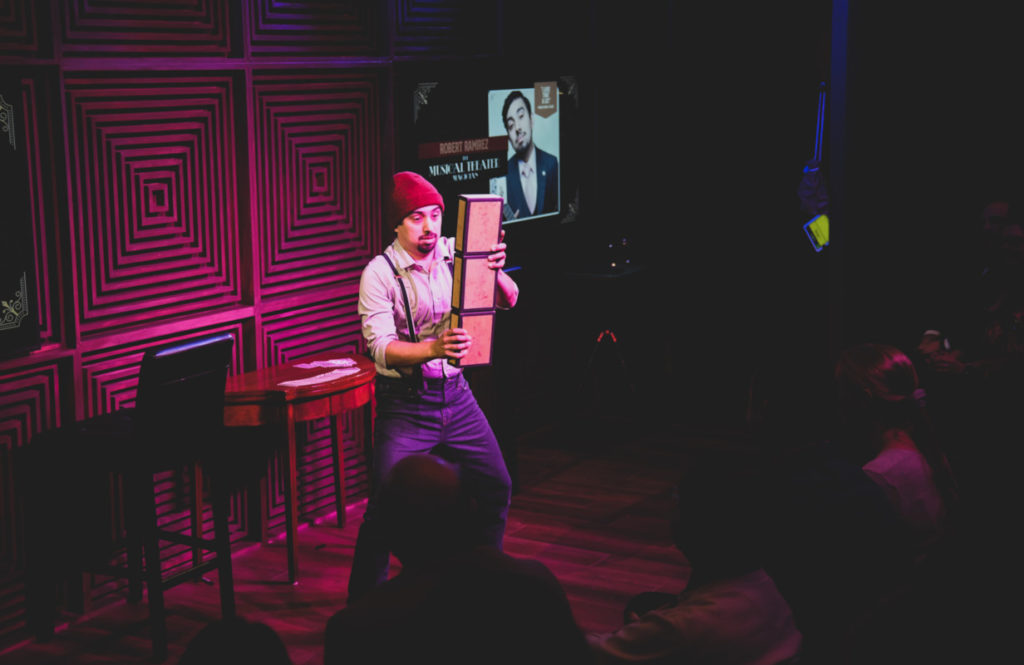 You might recognize Ramirez from the national tour of Lin-Manuel Miranda's In The Heights. He has also performed all over the country including places like Magic Castle in Los Angeles and Magic Live in Vegas, the second largest magic convention in the country.
Ramirez, who has been performing for 15 years, says that his favorite part about his show is watching the audience's expressions when he does something new and unique. You can see Robert Ramirez's performance at Liberty Magic on November 27 – January 5, 2020.
Upcoming Performers
Dennis Watkins | The Magic Parlour | September 11 – 29, 2019
Award-winning, third-generation magician Dennis Watkins brings an evening of sophisticated tomfoolery to Liberty Magic, direct from Chicago! His headlining show, The Magic Parlour, is the longest running resident magic experience in the Windy City–having hosted more than 30,000 guests and over 1,000 performances over eight years in the historic Plamer House Hilton hotel.
Lee Terbosic | The Life and Death of Harry Houdini | October 23 – November 3, 2019
Join Lee Terbosic, widely considered one of the foremost magical experts on Houdini, as he explores the mysteries surrounding Houdini's astonishing life and death. This four-act one man play of magic, escapes, and storytelling captures Houdini's most magical moments.
Robert Ramirez | The Musical Theater Magician | November 27 – January 5, 2020
Robert Ramirez is wearing tap shoes…and playing the piano…and singing while playing the ukulele. No, this isn't an audition–it's the newest song and dance and magic phenomenon at Liberty Magic. His original magic routines are performed by some of the nation's best known martial artists.
Derek Hughes | The Stand Up Magician | January 8 – February 16, 2020
Magician, comedian, mind-reader, magic consultant, actor, and author, Derek Huges has been lauded by audiences and critics alike, with the New York Times calling him "thoroughly entertaining." He's a consulting producer on TRUtv's hit magic series, The Carbonaro Effect and was a finalist on season 10 of NBC's America's Got Talent where he gained notoriety for his provocative and interactive materializations.
Anna DeGuzman | Queen of Cardistry | February 19 – March 29, 2020
What Anna DeGuzman can do with a deck of 52 cards will make your head spin! Manipulating cards into impossible 3D configurations, she cuts, flings, flips, rotates, juggles, and shuffles playing cards, bringing the art of close-up magic to exciting, and often, unexpected venues.
Zabrecky | A Little Something Different | April 1 – May 10, 2020
Zabrecky is a two-time Stage Magician of the Year award winner who has also been voted Parlor Magician of the Year twice by the Academy of Magical Arts. Zabrecky combines irreverent dark humor, mentalism, wizardry, and amazing feats of magical storytelling.
For more information about Liberty Magic and the new subscription series click here.