Street Team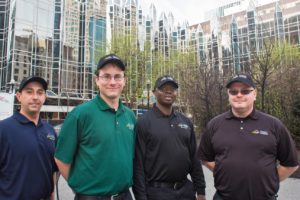 The PDP Street Team focuses on addressing and managing panhandling and homeless issues Downtown. Street Team members are specially trained to deal with the social circumstances surrounding these issues.
Street Team members are responsible for providing a visible uniformed presence, interacting with panhandlers and homeless persons, and assisting the local social service outreach programs, organizations, and agencies within the boundaries of Downtown's Business Improvement District.
Visit the links below to get to know the PDP's Street Team and learn more about their core initiatives. And, find out who you can call when you have a clean or safety related issue in Downtown.